Ryan Hartzog '88 wanted to do college differently from what he thought was the norm.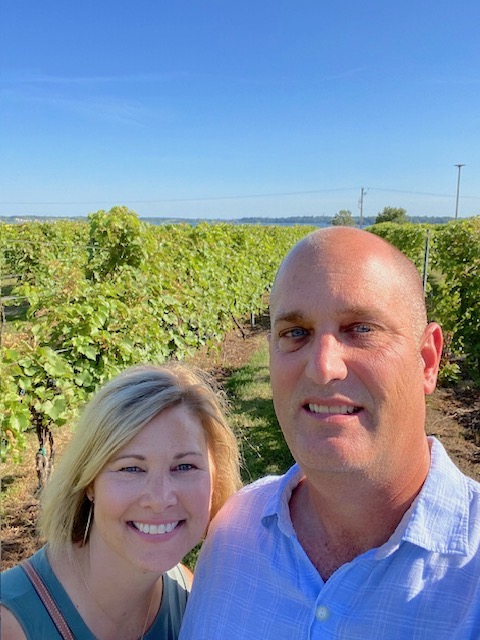 "I didn't want to limit myself," Hartzog said.
He started at Wabash wanting to major in chemistry, but realized physical science wasn't for him. The Fort Wayne, Indiana, native decided to study something that brought him joy, something he'd loved since he was a kid. The arts.
"I always believed that you could be an art major and still go to law school or business school or medical school," he said. "There's no defined path."
As an art major and theater minor, Ryan explored many different mediums from sketching and painting to woodworking and sculpting.
He remembers working in the Yandes Hall basement (since the art and music wings of the Fine Arts Center didn't exist at the time) and spending time in local junkyards, where he'd collect pieces to weld together for his art shows on campus.
"I did a lot of human figure, in fact, my senior show was all in human figure," he said. "I loved the whole process of creating, and reflecting on how relationships affect what you create.
"Back in the mid-80s, there were art classes that existed, but it was a young program. I was one of few students that ended up being an art major in my class," Ryan continued. "I loved that because it gave me a lot of freedom to explore art. And it was fun to encourage other younger students to pursue art as a major or minor, to get that imagination and creativeness out."
As a way to inspire others, Ryan, and his wife, Jean, have taken a giant step for Wabash by establishing a scholarship to help future generations of art students.
The Hartzog Family Scholarship will provide support for students in their sophomore, junior, or senior years with demonstrated financial need. Preference will be given to students who are majoring in art. Recipients must remain in strong academic standing and take full advantage of the many curricular, co-curricular, and extra-curricular opportunities available at Wabash.
Ryan said the couple wanted to create something that's going to make an impact for students at a place that is special to the both of them. The two met at Wabash during Ryan's junior year at a Phi Gamma Delta (FIJI) party and have been together ever since.
"Jean and I believe it's important to pay it backward, so to say, and give back to the places that have given us so much," Ryan said. "Going to Wabash and being able to study what I loved is something I will always be thankful for. We want to give those kinds of opportunities to someone who may need that extra financial support to help fill the gap."
Ryan has had many successful business ventures since graduating from Wabash. Some of those include buying a liquor store at 22 and managing the business for a decade, serving in a variety of positions for supermarket chain SuperValu, and running a $750-million business as a director at Save-A-Lot food stores.
In 2018, he founded The Wholesale Group, a grocery supplier that works with food bank networks, national, regional, and local retailers, and wholesalers.
Ryan credits his art major for his accomplishments.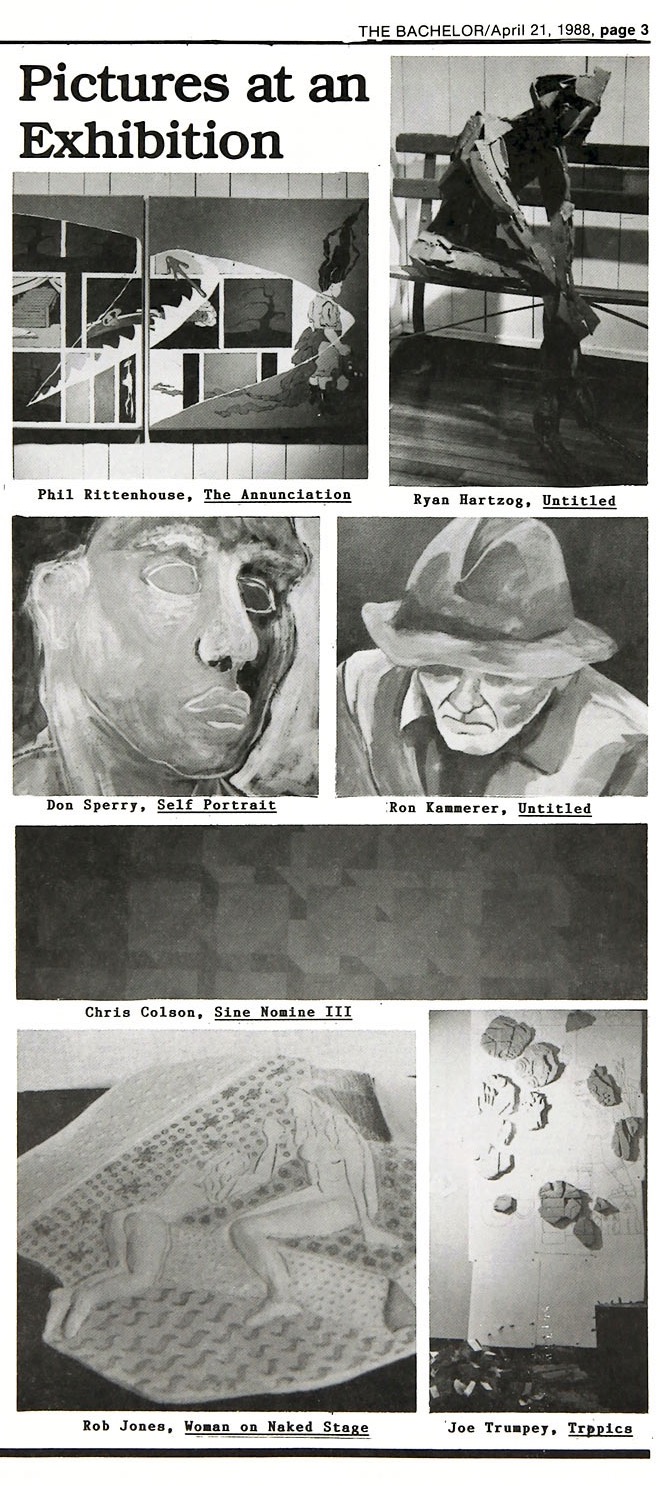 "Being an art major makes you look at things in a number of different ways realistically, emotionally, creatively. It forces you to think critically," he said. "All of those skills have helped me professionally and personally.
"There are a lot of successful guys I graduated with who studied art at Wabash, like Joseph Trumpey '88, who was a medical illustrator at North Carolina State University in Raleigh (currently an associate professor of art and natural resources at University of Michigan) and Christopher Colson '88, who has his own architecture firm (The Creighton Studios)," Ryan continued. "We set the example in showing current and future students that any kind of career is possible through art."
Ryan hopes the Hartzog Family Scholarship inspires others to support Wabash's fine arts programs and the students who pursue their passions in the arts.
"When cuts have to be made for budget reasons, it's not uncommon to see art and music go first. If kids don't have art, or music, or theater, what joys are left?" Ryan said. "There's inspiration in being creative—forging for parts in a junkyard, figuring out how those pieces transform into a human figure. I never want art to become lost, especially at a place like Wabash.
"We all should do what we can to give back," he concluded, "and support the next generation of artists who will go out into the world after graduation and become successful leaders."