One important lesson life has taught both Tudo Pham and her husband, David Woessner '01, is that no one gets to where they are all by themselves.
Pham, the youngest of four children, grew up in the suburbs of Detroit, Michigan. Her family made their way to America from Vietnam when Pham was three-months old, after her father served in the war as a lieutenant in the South Vietnamese Army.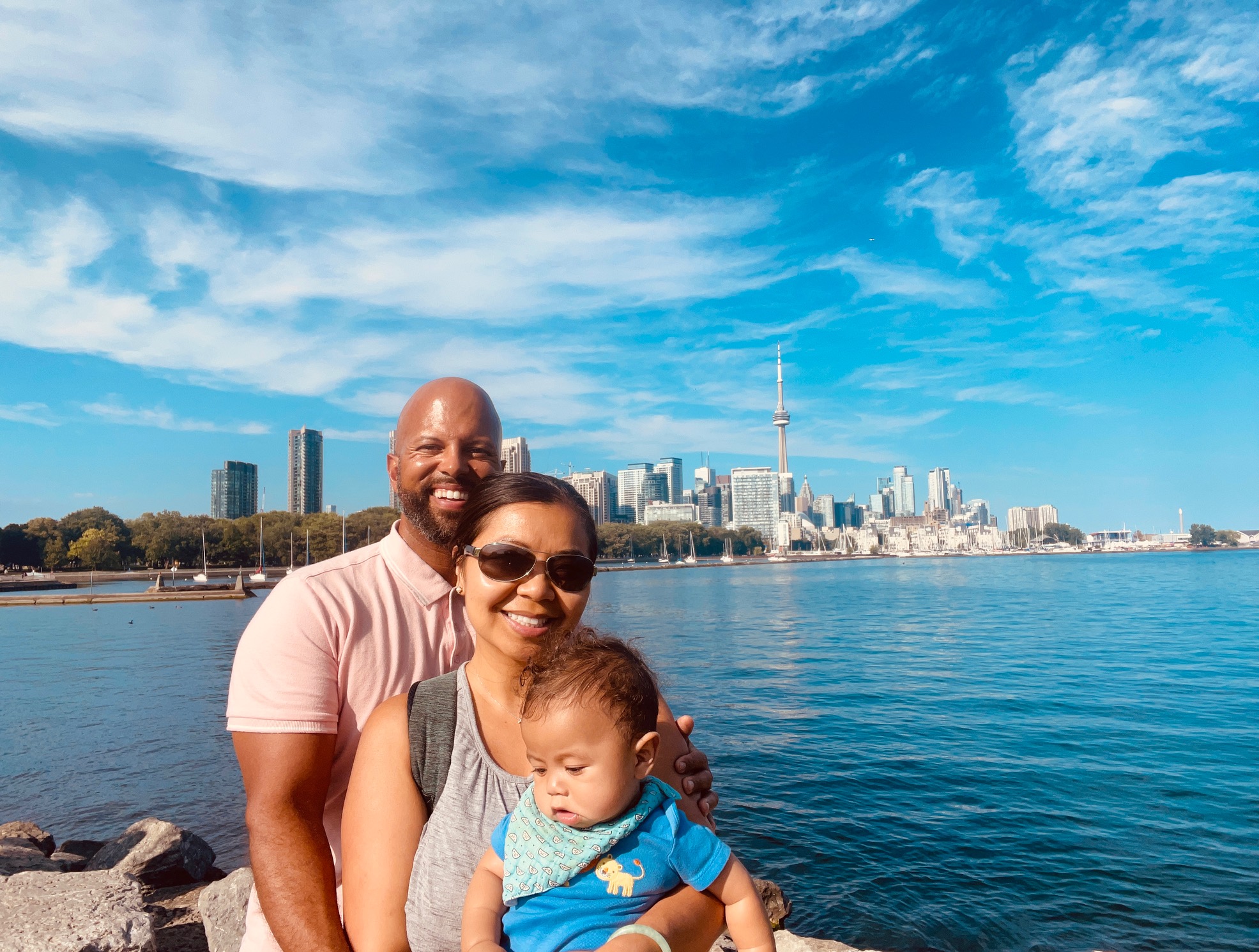 "After the war was over, my dad was placed in basically prison for just shy of three years," Pham said. "That's what motivated my parents to leave the country.
"Education was huge to my parents. It was ingrained in us to go to school to study," she said. "One day, my grandfather told my dad, 'Look at your children. They are so beautiful. You really need to give them a better future.' The reality was that you wouldn't have the same opportunities in Vietnam as we have here (in the U.S.)."
Pham graduated from the University of Michigan and Wayne State University Law School. She served in the Army JAG Corps, which included a combat tour in Iraq, the Army Reserves, the Michigan National Guard, and was recently promoted to the ranks of lieutenant colonel. She currently works as a government procurement attorney at the U.S. Department of State, and as a brigade judge advocate for the 177th Military Police Brigade in the Michigan National Guard.
As much as her parent's hard work, determination, and discipline contributed to the family's overall success, Pham said it was also the kindness of others that made it all possible. Villagers in Vietnam helped the family raise money to escape from the country, and the family was also sponsored by a local church as they moved to Michigan.
"My parents never pushed me into public service, but it was something I watched them do as I was growing up. They always gave hours and hours to the church, and contributed to community projects around Detroit," Pham said. "That was my dad's way of giving back to a country that gave us everything when we had nothing."
Woessner, a physics and German double major and former board member of the National Association of Wabash Men (NAWM), was born in Germany and grew up in Evansville, Indiana.
"My mother always stressed higher education. I wanted to go to college, but I knew it would be difficult," he said. "Our family did not have the financial means to allow me to just go anywhere."
Walter Blake, former senior associate director of admissions, encouraged Woessner to apply to Wabash. Initially, he was hesitant.
"I finally decided to visit Wabash. I wound up getting admitted, and got my financial aid package in the mail," said Woessner, who had been awarded more than enough financial aid to attend Wabash. "I couldn't believe it."
Woessner was a member of the soccer and track and field teams, and was involved with the Malcolm X Institute of Black Studies and Student Senate, and was part of a group of students who established the Wabash chapter of the National Society of Black Engineers.
He went on to earn a master's degree in mechanical engineering and business administration from the Georgia Institute of Technology while serving multiple terms on the National Society of Black Engineers' National Board of Directors. Woessner previously served as the chief development officer of Local Motors, and currently works as an entrepreneur and investor. He recently co-founded Future Of, an investment firm that focuses on investing time and capital on next-generation tech companies creating a better future.
"I got financial support and personal support from people, like HT (the late former MXI director Horace Turner H'76) and Coach Johnson, who poured into me when I was at Wabash. When I was at Georgia Tech, I received some NSF and Ford money. A lot of people poured into me," Woessner said. "Now, it's my turn to pour into a worthy set of individuals who are trying to not just get their own education, but give back in their own way by serving the country."
Supporting Wabash's ROTC
Now that Pham and Woessner are parents, they're thinking of all the life lessons they want to impart on their son, Jonas Tane. One of the most important is being kind and paying it forward.
That's why the couple recently took a giant step for Wabash and established The Son of Freedom Scholarship for ROTC.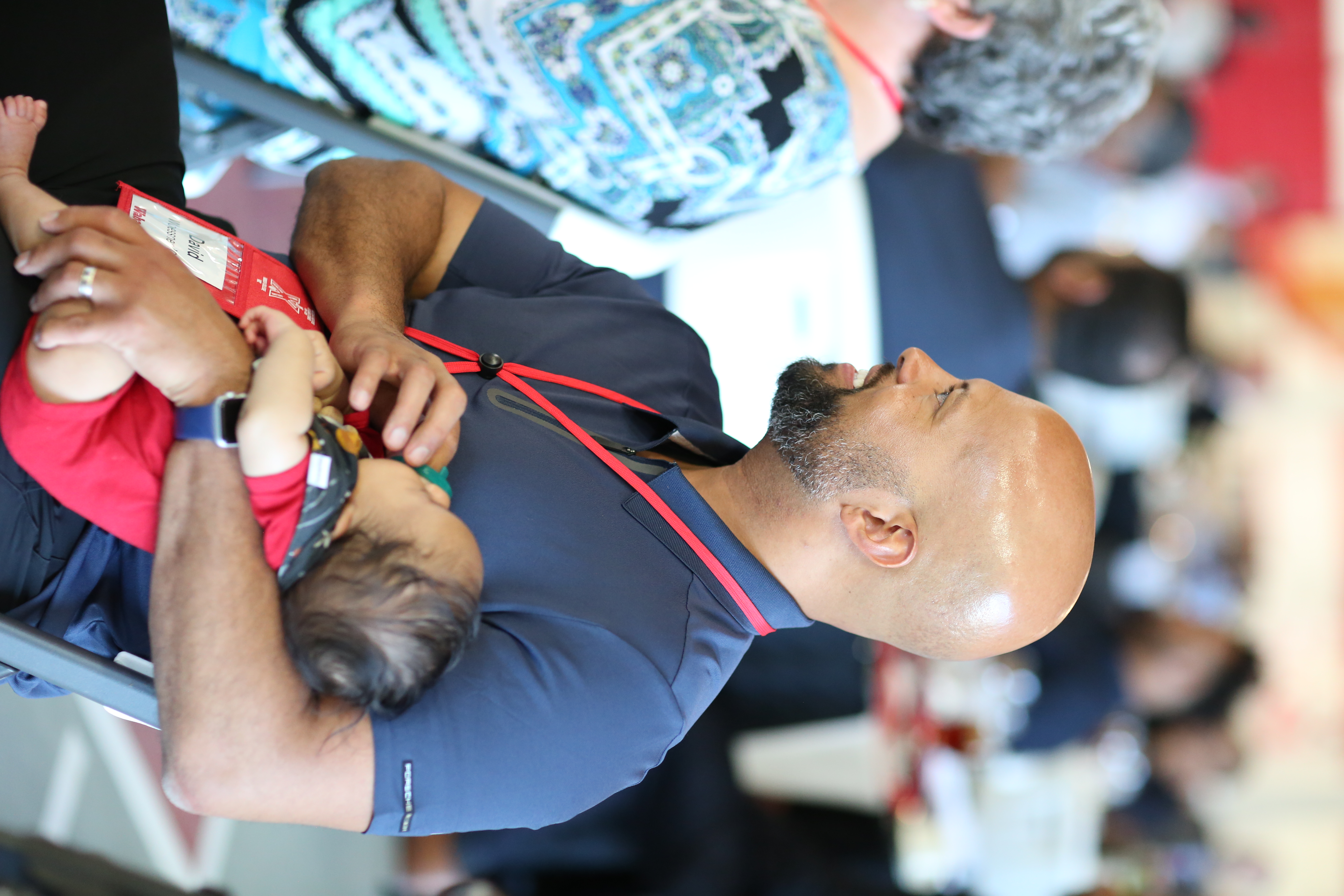 The scholarship is named in honor of Pham, whose first name, Tudo, means freedom in Vietnamese. The fund was created with the goal of providing current and future Wabash students with the opportunity to benefit from an unrivaled liberal arts education and financial support as they pursue a career of national service through the College's ROTC program.
In partnership with Purdue University, Wabash's ROTC is an Army officer development program, training college students on leadership, ethics and problem-solving.
ROTC students live on the Wabash campus, chose a major and minor, and participate in the full range of activities and intercollegiate athletics. In addition, these students take leadership and officer training courses through the Army at Purdue's nearby West Lafayette campus.
As part of the ROTC program, high school seniors are eligible to receive three- or four-year scholarships from the Army that cover tuition and fees, books, and a monthly stipend. Wabash provides room and board all four years and covers tuition when a student receives a three-year scholarship.
"The bulk of what the Army awards are three-year scholarships," said Eric Eversole '94, a Wabash Trustee who spent more than 20 years in both active and reserve military service. He has been involved in the College's ROTC program since its inception in 2020.
"So, if it's a three-year scholarship and the student accepts it their freshmen year, they're part of the program but not taking the award money yet. That happens in their sophomore year when the commitment to military service officially occurs and they are then considered contract students," Eversole explained. "The three-year scholarship gives students the opportunity to spend their first year of college going up to West Lafayette to interact and see if the ROTC and military service is the right path for them. Students have to make sure they're really committed."
The Son of Freedom Scholarship for ROTC will help fill in gaps before they are contracted by providing students enrolled in the College's program with tuition assistance during their freshman year and/or assist with room and board for all four years.
Students who participate in the ROTC program will incur an eight-year obligation to serve in the Army, Army Reserve or National Guard.
Son(s) of Freedom
"I thought long and hard about whether the name of this scholarship should be 'Sons' or 'Son of Freedom,'" Woessner said. "I wanted to pay homage to our son, recognize him, and that he is the son of freedom. Each scholarship recipient is a son of freedom in this sense, because they are deciding to serve the country. We want to recognize their service."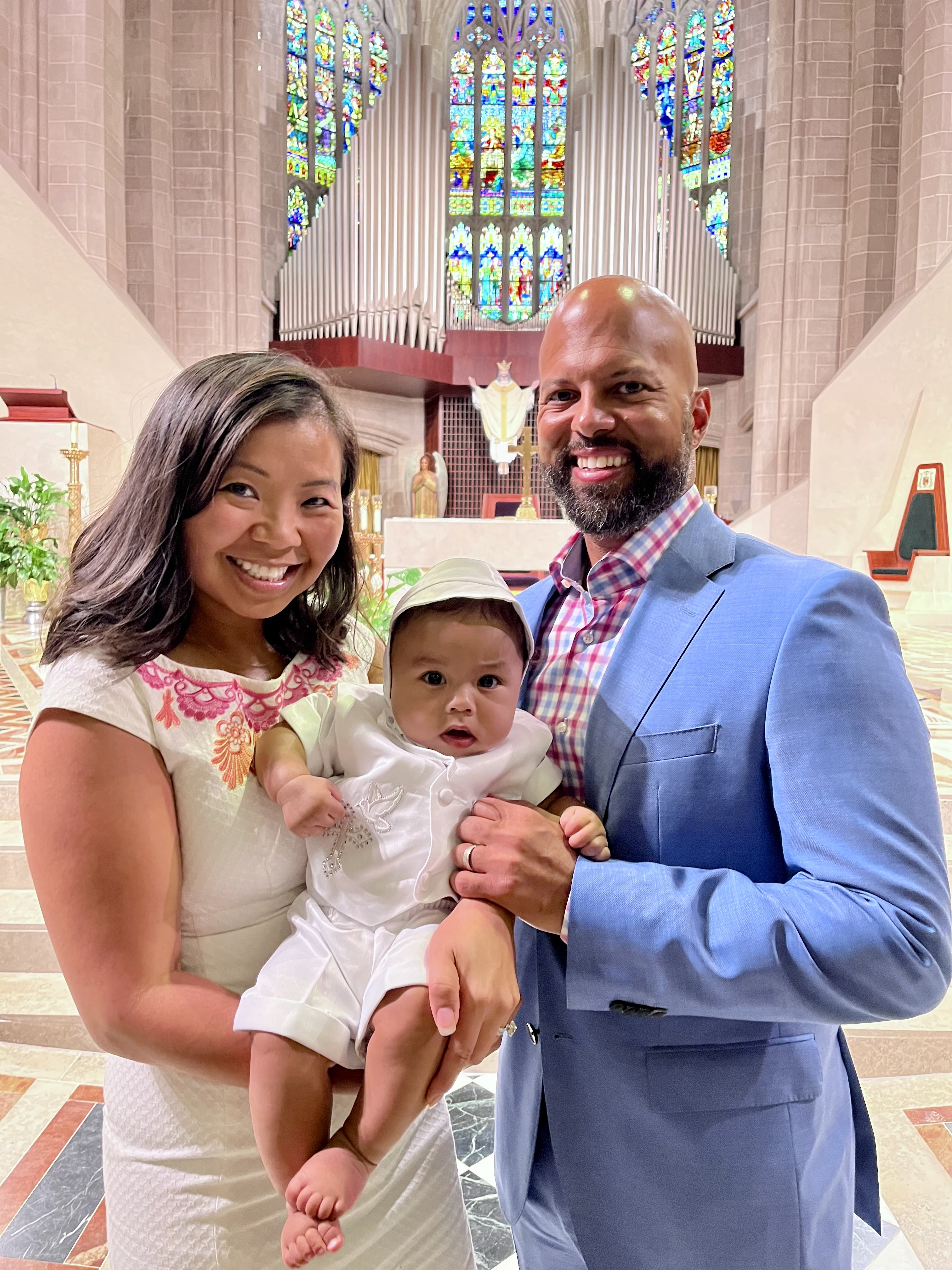 So far, three Wabash cadets have contracted through Army ROTC. Caleb Gross '23, Drew Johannes '23, and Jordan Hodge '24 will commission into the Army as second lieutenants upon graduation. Mitchell Shea '24 will contract next year.
Other students who have earned three-year scholarships or are enrolled in the cadet corp include Dylan Barron '26, Joshua Massaquoi '26, Oscar Stuart '26, and Jeremiah Lancaster '26.
Because the ROTC program at Wabash is new, the Son of Freedom scholarship has not yet been awarded. Woessner and Pham want the future recipients to feel like members of their extended family.
"We hope to build relationships with these students," Woessner said. "Beyond the money, we want to engage and provide counsel and mentorship. Tudo's new ranking is a significant achievement in the United States military. She has the knowledge and experience to provide guidance to these students."
"Veterans are very important to me," Pham added. "My father served, and 25 years later I went on to be the first-generation to serve in the U.S., the same country that my father fought alongside in Vietnam. My family takes great pride in that.
"And I'm proud and thankful for these Wabash ROTC students," she said. "I want them to know that we care deeply and appreciate the sacrifices they are making for our country and our freedom."