Kenneth Crawford '69 has always been amazed by the extraordinary level of intelligence and talent displayed at the Celebration of Student Research, Scholarship, and Creative Work.
"There's some really impressive work that comes out of that, and it's stuff that you would see at the graduate level," Crawford said of the annual event, which features diverse student work from all three academic divisions, including collaborative work with faculty and staff, independent study, or other projects that showcase efforts beyond normal coursework.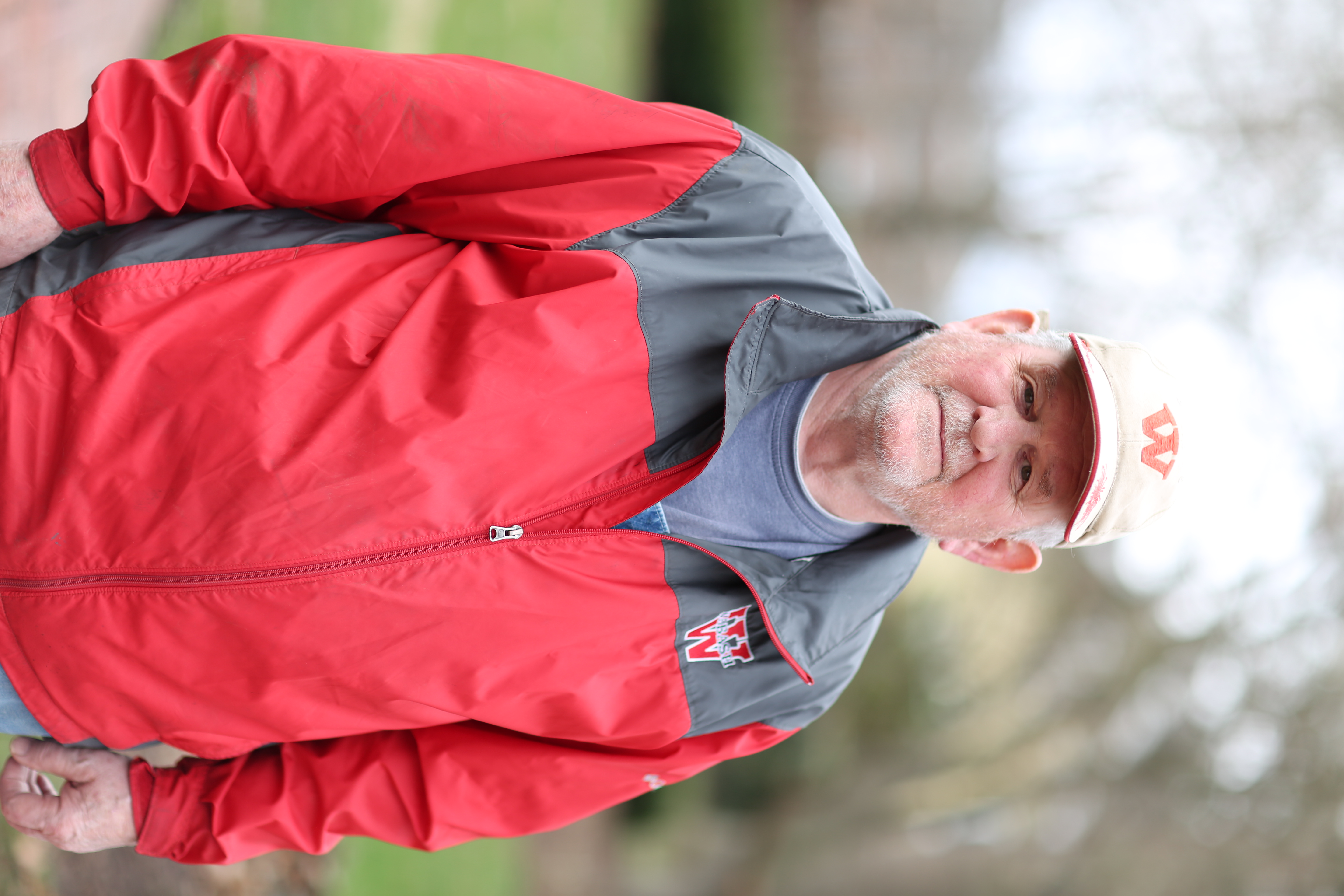 "It's amazing, and I believe it is a sign of the professors and what they're doing with the students to inspire and push them in their research," said the U.S. Army and Air Force veteran and retired engineer.
Crawford's admiration of research, specifically within academic Division I (includes the departments of biology, chemistry, mathematics, computer science, and physics) is what motivated him to take a giant step for Wabash students and faculty and establish the Crawford Standardbred Farm Division I Research Fund.
The Crawford Standardbred Farm was established in 1985 by the Wabash alumnus' parents, Kenneth Zschokke and Virginia Crawford, for the purpose of raising, training, and racing Standardbred trotting horses. Over the years, many horses were trained at the 12-stable horse barn near Crawfordsville, and raced in Indiana, Ohio, Kentucky, and Illinois. The last horse to race was Susie Marshall in 2017.
In 2020, two years after Crawford's father passed away, the horse farm was sold and the proceeds from the sale were split between the two children.
"I told my sister I just wanted to give my half to Wabash," Crawford said. "I didn't need it for myself, and I wanted to do something that would give back to students."
Crawford also made a generous provision in his estate plans, which will significantly increase the value of the fund in the future and its impact on students.
"My son, Alex, was one of the department directors at the Luxembourg Centre for Systems Biomedicine (one of three interdisciplinary research centers at the University of Luxembourg), and for a number of years, we would send a student or two from Wabash overseas for a summer internship," Crawford said. "These students did phenomenal work there, and a couple of them have gone on to earn their doctorate.
"They all had this connection and passion for research," he explained. "I believe, if we can supply more resources — whether that be the lab equipment and text books or cost to attend a conference — then I'm sure we'll see even more high-quality students pursue and thrive as scientists at Wabash and beyond."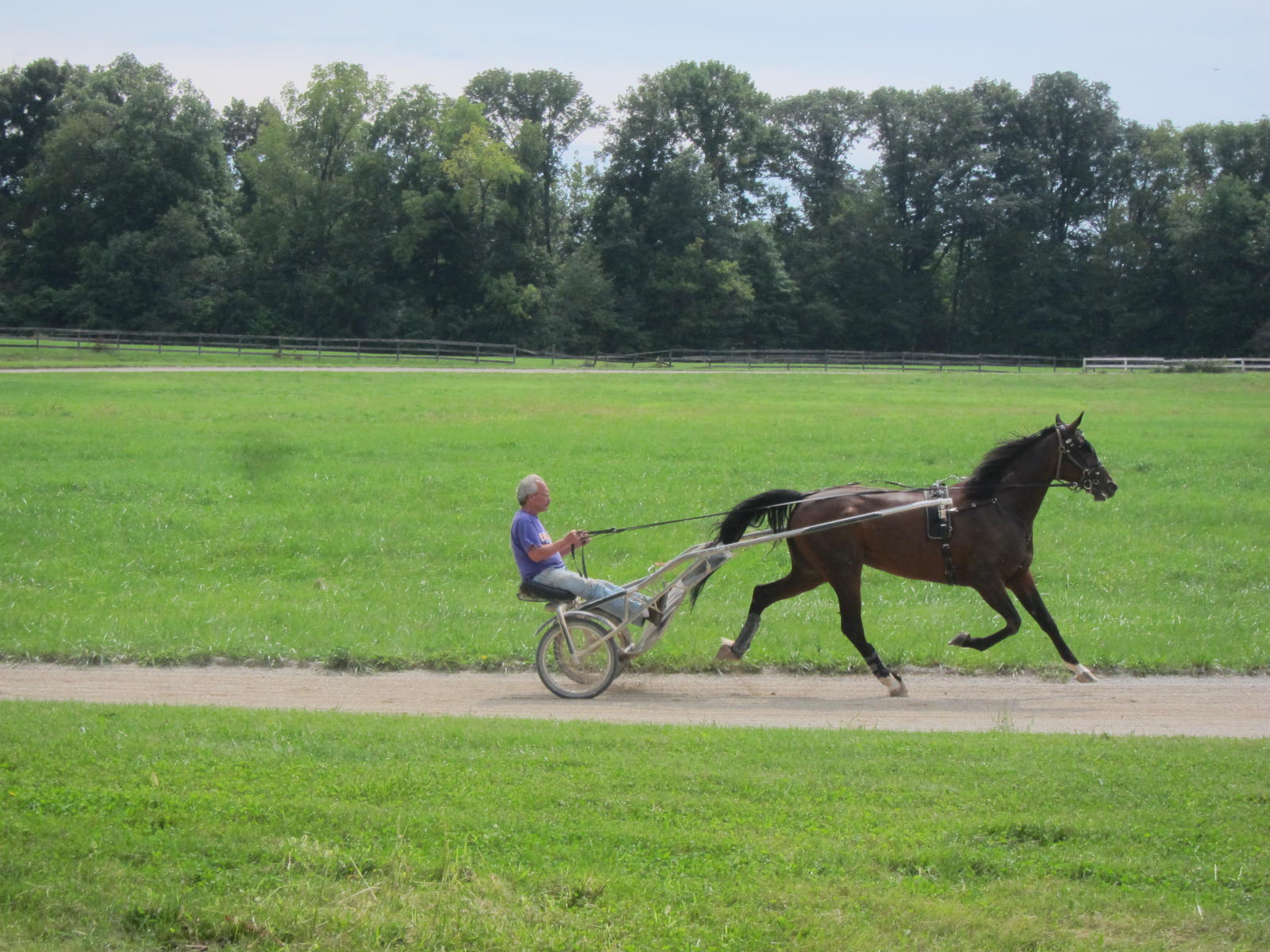 Crawford contacted a handful of Wabash faculty members including Lon Porter, chemistry professor and director of the 3D Printing and Fabrication Center, for help in crafting the gift to the College that would support student research and research programs.
The Crawford Standardbred Farm Division I Research Fund was created to promote student initiative and motivation to pursue quality scientific research experiences under the mentorship of Division I faculty. The fund provides students with necessary resources for undergraduate science research while at Wabash, while encouraging interest in careers involving scientific research.
Crawford emphasized that the fund will not direct or influence what projects are pursued. Instead, he said, the student and faculty member will have the freedom to decide what it is they would like to research together.
"They will have the power," Crawford said. "I just want to help pave the path for them to pursue what they want to do."
Porter remembers the excitement he felt when Crawford first approached him and asked how he could help "foster more opportunities for faculty to give students the best mentored research experiences."
Porter had been working with the alumnus in the 3D Printing Center and, with the help of students, assisted him in developing an impact machine that is used to measure impact frequencies of CFRP material bonded to bridge structural members to determine if materials bonded to the concrete structure are de-bonded and may need repair. Crawford is now taking that same device and applying it to detect corrosion on Canadian naval vessels.
That experience allowed Crawford to witness first-hand the power of the student-faculty mentorship in lab research.
"He quickly picked up on the fact that the work I was doing with students mirrored the relationships that he had as a Wabash student," Porter said. "He saw how close-knit we are, and how I challenge students, hold them accountable, and make sure that they don't miss out on an opportunity.
"That's what happened to Ken," the chemistry professor explained. "Because his professors pushed him to be and do better, Ken went on to do extraordinary things."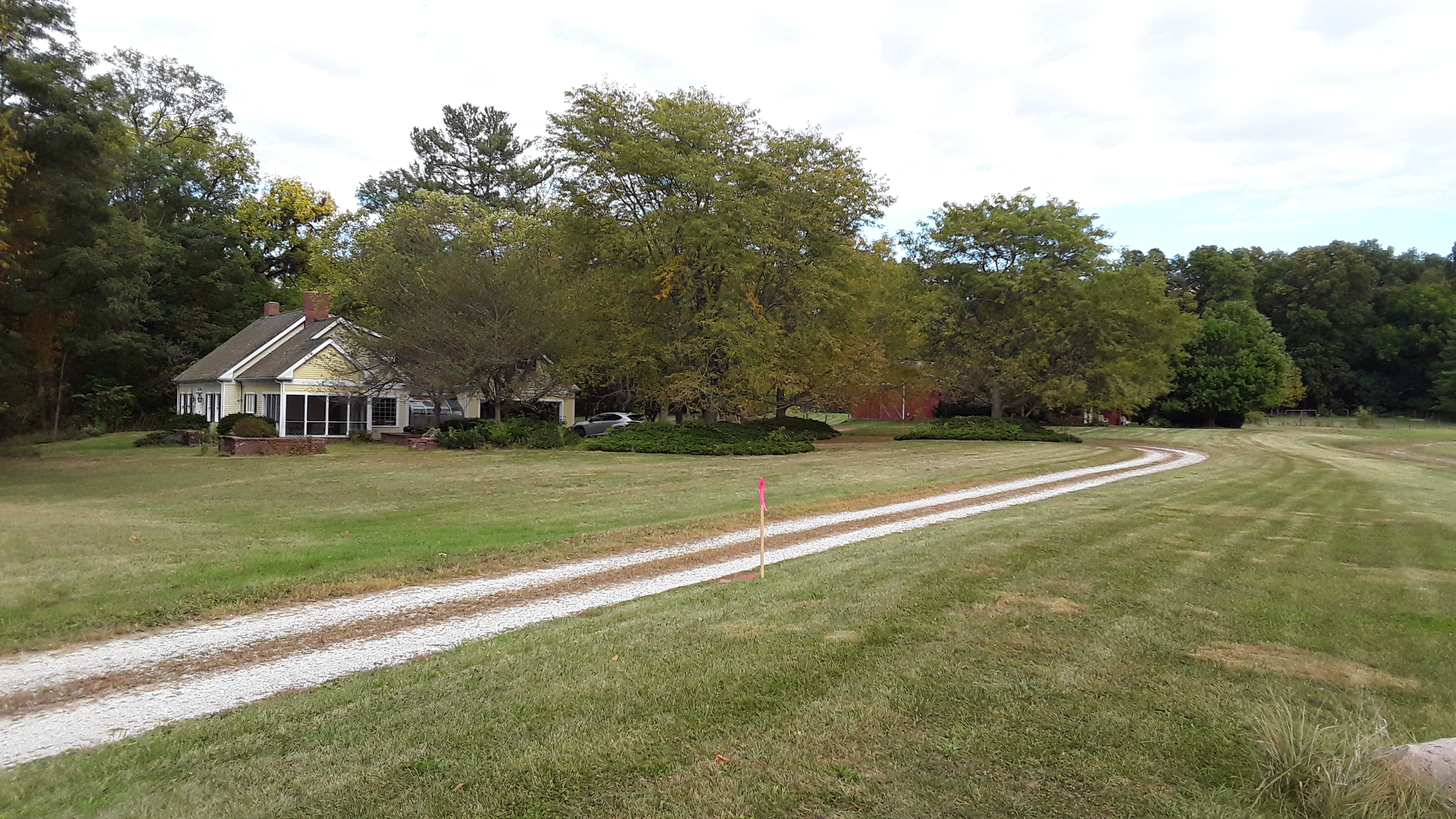 Crawford entered Wabash in the fall of 1961, playing football under Head Coach Ken Keuffel and pledged Phi Gamma Delta.
"I played football, wrestled, and ran track in high school, and my grades were pretty good, so I was able to get into Wabash," said Crawford, who was originally interested in pursuing the medical field. "Unfortunately, there's a certain amount of work needed to keep your head above water at Wabash, and I wasn't able to do that.
"My downfall was German," he continued. "I came to Wabash saying, 'Ok, I'm going to go to medical school. I'm going to be a doctor like my grandfather.' I took German freshman year and after getting my first test back, that was the end of my medical career. That was my downfall. After that class, I wasn't doing very well and my grades overall started to really slip."
On the advice of Dean of Students Norman Moore H'77, Crawford left Wabash after two years in June 1963, and enlisted in the U.S. Army.
After serving four-and-a-half years in the U.S. Army Security Agency in Berlin, Germany, Crawford returned to Wabash to complete his degree in economics in 1969 while raising a family and working two jobs. He went on to earn an electrical engineering degree in 1974 from Purdue University.
He then worked for the Department of the Interior in Oregon, the Army Corps of Engineers in Holland and the US Army Europe in Germany through 2002. Crawford then transferred to the Air Force at Edwards Air Force Base in California, working as project manager for the new facilities for F-35 Joint Strike Fighter design and operations testing, and replacement of the main runway, working with NASA to coordinate the shuttle landings at Edwards.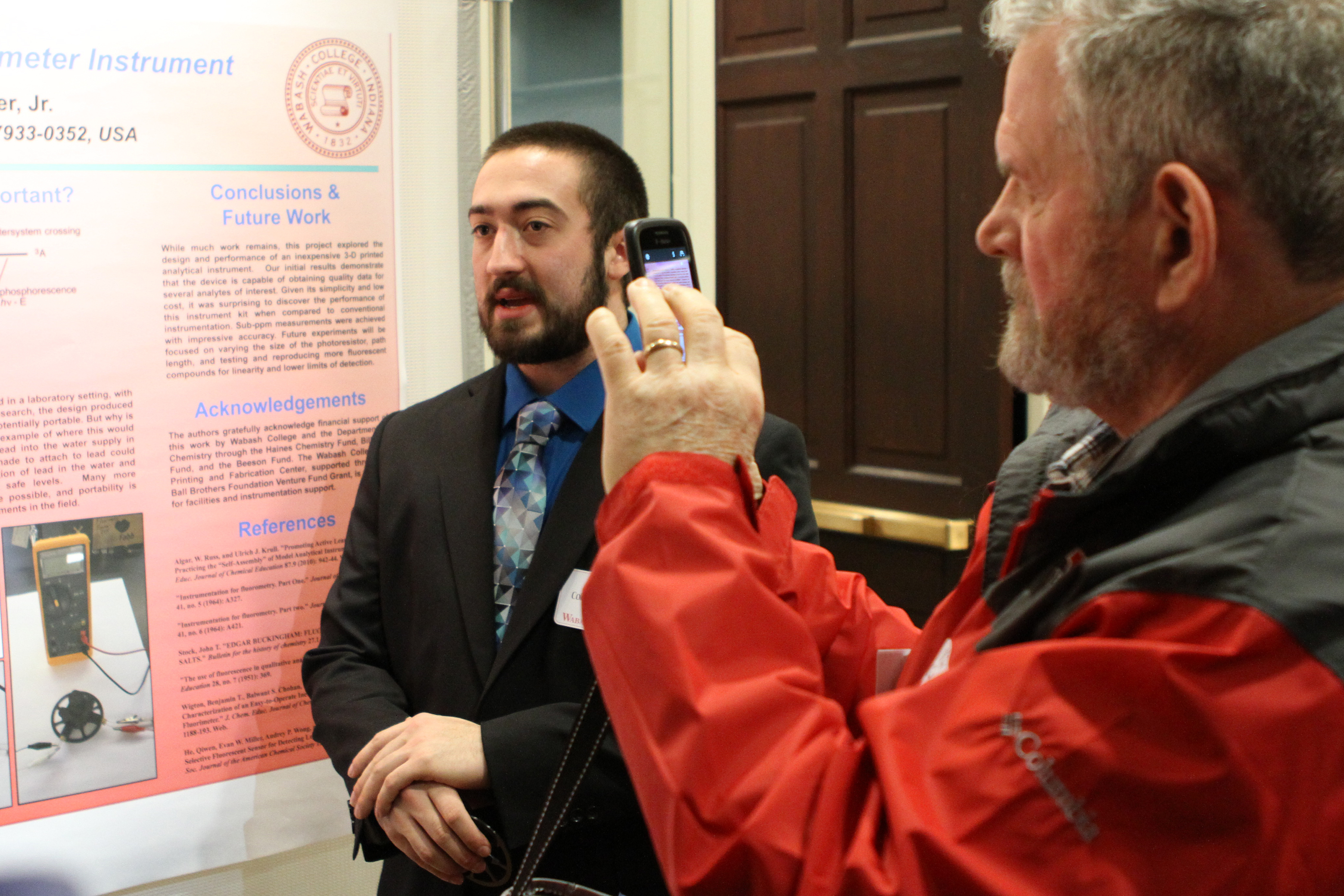 Crawford retired from the Air Force and 40 years of federal civil service in May 2012 and returned to Indiana with his wife to make their home in Bloomington. Ever since, he's been an active Wabash alumnus, serving as a Class Agent and as a lead donor who helped members of his class establish the Class of 1969 Dean Norman Moore Scholarship Fund.
"Ken is a great Wabash success story. Our students relate to him very well because he can tell them, 'I was just like you. I went through the struggles and had a unique path to Wabash, one that wasn't exactly traditional and described in the academic bulletin. I got through and found that life holds amazing things for you,'" Porter said.
"Ken's energy, and his genuine love for what we do here is going to open up extraordinary research opportunities for students," he said. "We're so grateful for all of his support."
The Crawford Standardbred Farm Division I Research Fund support will be available for the first time in the 2022-23 academic year. Crawford said he looks forward to seeing what kind of scientific research students and their faculty mentors produce in the future.