Bob Kellogg '55 was raised in Columbia City, and though he didn't think about it at the time, he now knows that he was "a poor kid."
His grandmother rented out rooms and did laundry for the neighborhood to keep Bob fed and clothed.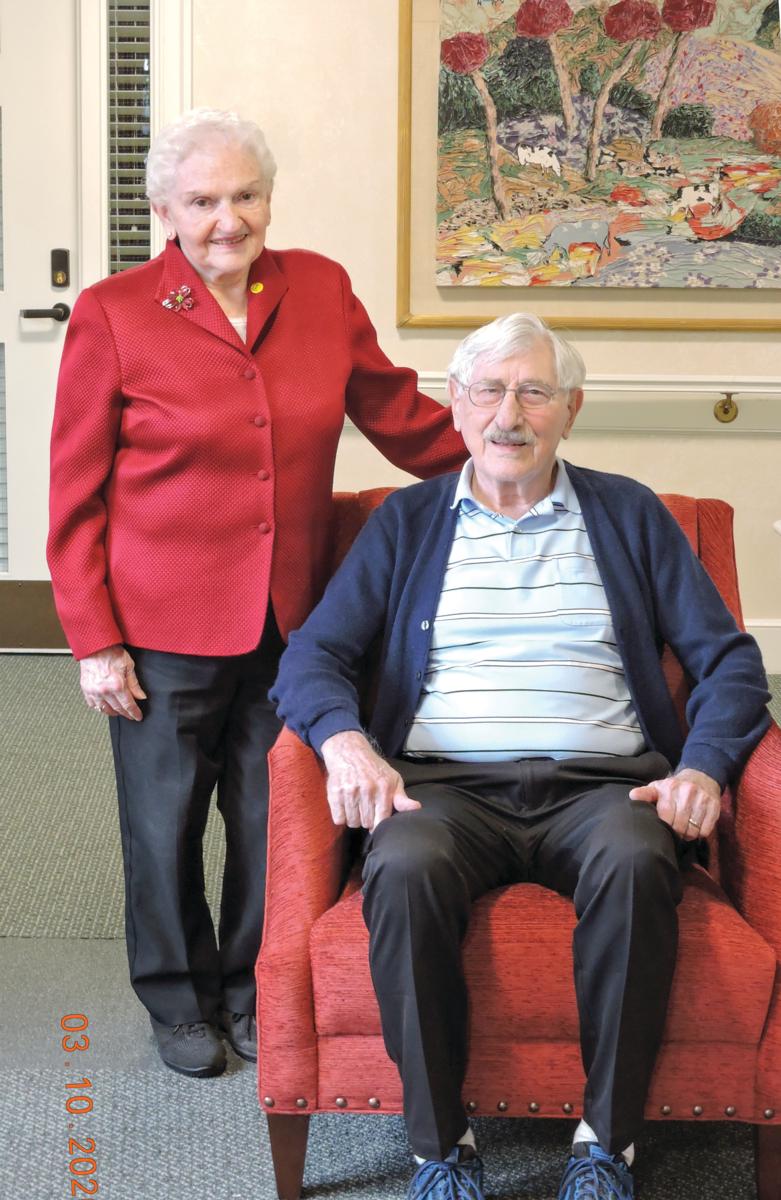 Bob did his part, too, and started delivering newspapers when he was 10 years old.
A few years later, that paper route would change his life.
Path to Wabash
When Bob's high school debate team won the state championship, a picture of the team ran in the same newspapers that he was responsible for distributing.
As Bob was delivering the paper one morning, he found James Adams waiting to speak with him outside one of the most prominent homes in town. Adams, a Class of 1909 alumnus, College trustee and local businessman, had a question for the young man.
"Are you going to college?"
"No," Bob recalls telling Adams, explaining that he simply couldn't afford an education beyond high school.
But Adams kept pressing and eventually convinced Bob to fill out an application to Wabash College.
To his surprise, Bob would later be awarded a scholarship that covered his tuition to attend the private liberal arts college from an unnamed donor.
A similar conversation occurred at another house later that summer. The home was owned by a manager at the local manufacturing plant where Blue Bell Inc. made Wrangler Jeans.
Bob needed a summer job; the manager needed reliable employees.
He started a few days later and would spend the next four years working in the shipping room at Blue Bell in between semesters at Wabash.
After graduation, Bob was hired as an engineer trainee. He would retire 37 years later from the company as vice president of manufacturing.
Supporting Little Giants
While working at Blue Bell, as an 18-year-old, Bob met Ellen.
The two met in the sewing room, where Bob asked her on their first date.
They've since raised a family, moved across the country, retired together and have now been happily married for more than 65 years.
Bob and Ellen recognize the importance of education, as their giving at Wabash has shown. The two established the Robert and Ellen Kellogg Family Scholarship, which is awarded based on financial need and gives first priority to any student from Whitley or Noble Counties, where the two were raised. If there are no students from these counties, it may then be awarded to any student based on need and maintaining academic performance toward graduation.
"I couldn't have gone to college without a scholarship, and I can hardly tell this story without tearing up because of the assistance that I got from Adams, because of the opportunity I got at Blue Bell," Bob said. "If I can contribute to that happening for future students …
"We owe our lives to Wabash," Ellen said, finishing her husband's thought as he fought back tears.
Many students have followed in Bob's footsteps, and are thankful for his generosity.
"Without your scholarship, I am unsure if I would have been able to attend this prestigious school," Jordan Bechtold '21, a scholarship recipient, wrote in a letter to Bob and Ellen. "With your help, I will be the first in my family to attend and to graduate from college. You have inspired me to help others in the future, just as you have helped me."
"Without charitable donations like yours it would be extremely difficult for me to afford Wabash," said Charles Esterline '21. "I currently work one internship a summer and another job on weekends, so scholarships like this go a long way in making this education affordable and attainable."
The Kelloggs are taking yet another Giant Step for Wabash College with a planned gift that will drastically grow their scholarship fund. Bob has named the College as a beneficiary of his Individual Retirement Arrangement (IRA), and passes along his tax-deductible required government distribution every year.
While Bob was never sure if Adams personally funded his scholarship years ago, he's "proud to follow in his footsteps either way."
Do you want to join more than 9,000 donors and be a part of Wabash College's largest comprehensive fundraising campaign? Learn more about Giant Steps at giantsteps.wabash.edu, and help us reach the $225 million goal.