Generations of Engledows have proudly called themselves Little Giants, but the love Jim Engledow '78 had for Wabash College, from beginning to end, was unrivaled.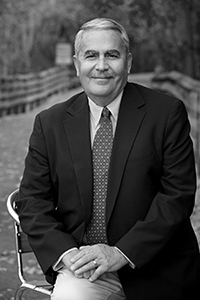 "My dad was always walking around here with a Wabash mug in his hand," Craig '08 said while surrounded by his brother, Eric '05, grandfather, Jack '53, and mother, Elaine, inside the Engledow Group office in Carmel.
The family shared laughs, smiles, and some happy tears as they sat together remembering Jim and his love for the small liberal arts college.
Jack, former Engledow Group president and consultant, remembers the college visits he took with his son and how choosing Wabash "just came naturally" for Jim. Eric and Craig talked about their dad taking them to campus for football games and introducing them to his brothers of Beta Theta Pi — the fraternity all three generations of Engledows joined as Wabash men. Elaine recalls her husband's admirable commitment to the College through volunteerism as a member of the National Association of Wabash Men (NAWM).
"Wabash was his favorite thing," Craig said. "Wabash was always where his heart was."
At 66 years old, Jim unexpectedly passed away on August 2, 2022.
As a way to celebrate their son and his lifetime of loyalty and service to the College, Jack and his wife, Nancy, took a giant step for Wabash by establishing a scholarship in his honor.
"I'm not sure there was a lot of discussion going in — I just decided that creating the fund was something that ought to be done," Jack said. "He loved the place and I thought we ought to make it permanent. Everyone agreed and jumped in to support Wabash."
The Jim Engledow '78 Memorial Scholarship provides support for students from Central Indiana high schools including Boone, Hamilton, Hancock, Hendricks, Johnson, and/or Marion counties.
Preference for awarding the scholarship will be given to students who have demonstrated an entrepreneurial spirit and an interest in business during the course of their high school career. Scholarship recipients may include students who are direct admits into the Center for Business, Innovation, and Entrepreneurship (CIBE) program.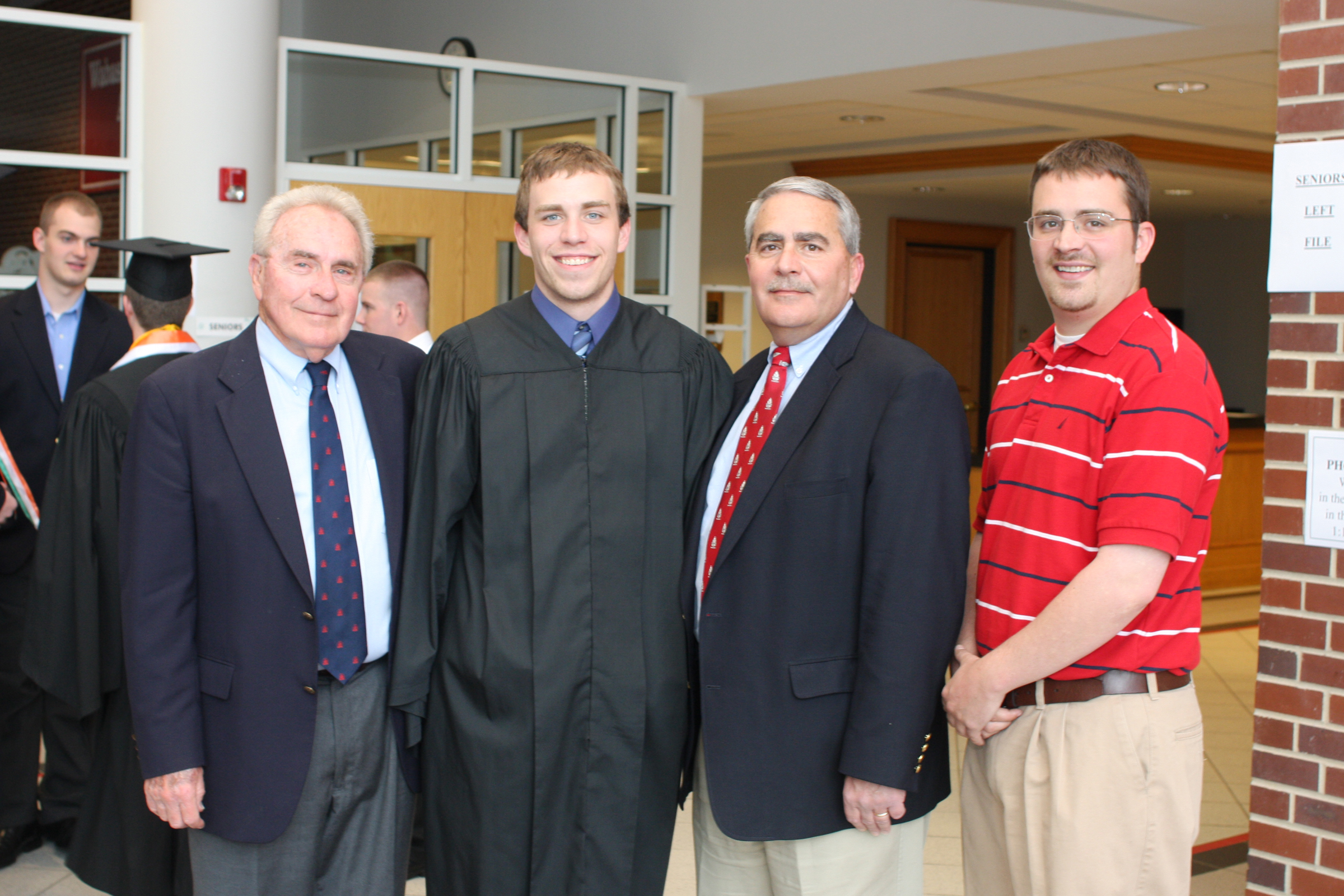 Jim, a biology major and Carmel native, was very active during his time at Wabash both in extracurricular activities and fraternity life. He was president of his Beta pledge class, house manager, and an avid participant in several intramural sports including football. He was also a member of Sphinx Club and earned a varsity letter in baseball.
He led a full life both professionally and personally after graduation.
Jim followed in his father's footsteps and joined the Engledow Group, a firm specializing in a variety of horticulture related products. He began at the bottom, watering plants in clients' homes and businesses, and worked his way up through the ranks. He became president in 2002 and went on to lead the family business through 20 years of growth and expanding capabilities.
"I don't think any of us were necessarily forced to come work here, but just like Wabash, it was definitely our natural path," said Eric, who works as Engledow Group's marketing manager with Craig as the director of interior.
"Other Wabash men have worked here over the years as interns or full-time hires, thanks to Jim," Elaine added. "He would also bring Wabash students over to see our facilities and to meet with staff, giving them the opportunity to ask questions and learn more about careers in the landscape design industry. He thought everyone should be given those kinds of opportunities."
Jim also took great pride in extending his loyalty and leadership to his community. He was past president of the Carmel Clay Parks Board, a board member of the Indiana United Methodist Children's Home Foundation and had been named Most Valuable Volunteer of the Year by the Carmel Clay Chamber of Commerce. He was named a Sagamore of the Wabash by Governor Mike Pence in 2016.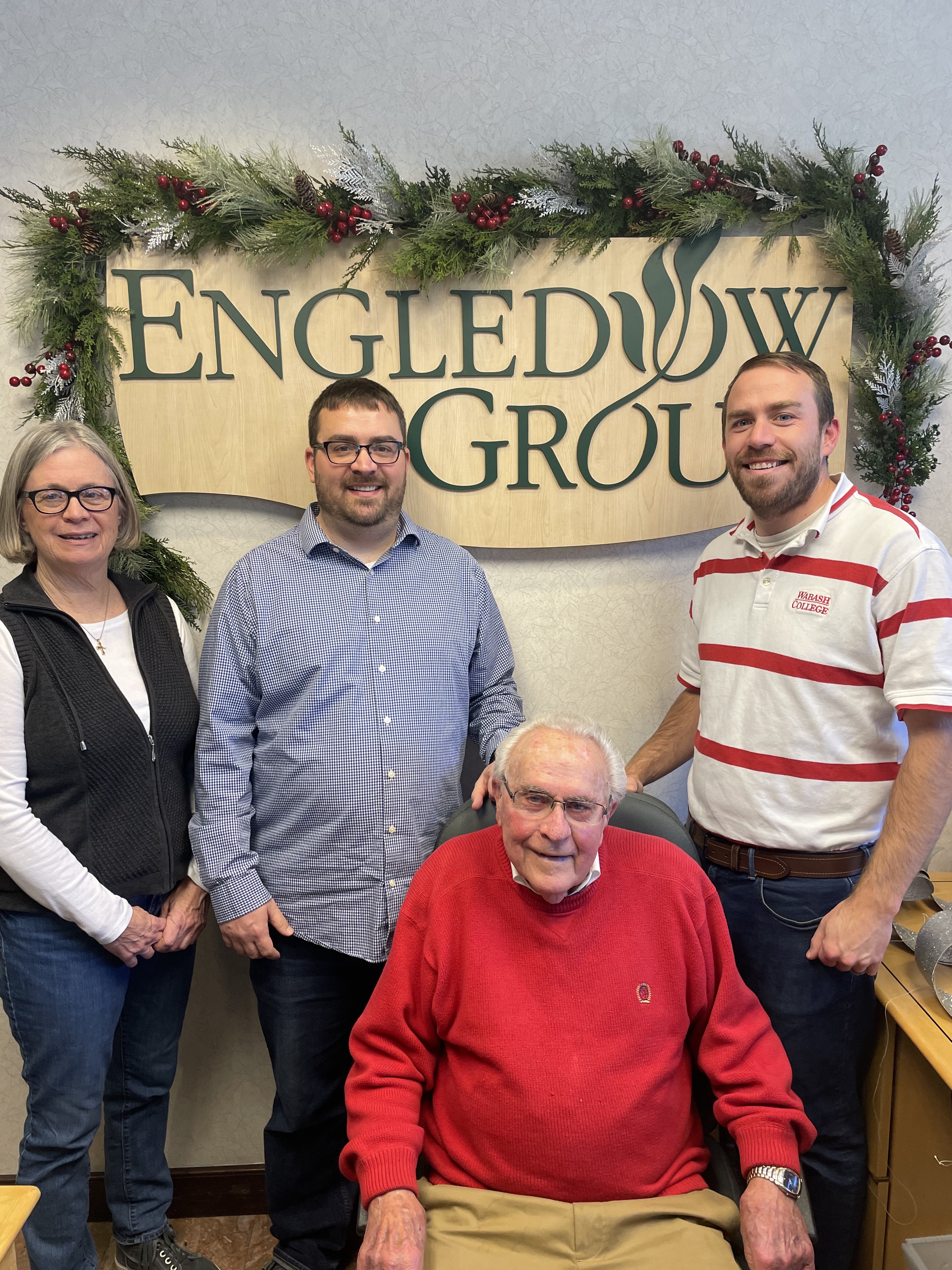 Jack said the goal is to award the Jim Engledow '78 Memorial Scholarship to students who have business-centered ambitions like Jim did for the Engledow Group.
"He very much believed in the family business. Thanks in part to Jim's leadership, we've been going strong for 90 years now. We all take great pride in that," Jack said. "I want this scholarship support to be put in the hands of students who have that kind of ambition, and who may one day want to enter or start their own business."
The family also hopes the scholarship gives future generations of students a chance to attend the College who may otherwise not have the opportunity due to financial barriers.
"Wabash is such a special place, and my dad recognized that," Eric said. "I hope that this scholarship honoring him pays it forward and gives somebody, who maybe wouldn't have ever thought Wabash was an option, a chance to really experience the College's life-changing opportunities."
Alumni and friends who wish to join the Engledow family in celebrating Jim's impact on Wabash over the years may make gifts to the College for the Jim Engledow '78 Memorial Scholarship by calling 877-743-4545 or by visiting wabash.edu/give.