College mentors can have a life-changing effect on a student's future by empowering them with the guidance, confidence, and skills necessary to succeed.
For Munawar Ali '93, Terrence Butler '96, Brian Henry '95, and Alonzo Weems '92, that influential mentor was Walter Blake.
Blake joined the Wabash Admissions Office in 1990 as assistant director of admissions and coordinator of multicultural recruitment. For 26 years, he would work to identify and recruit promising high school students from across the country and around the world to enroll at the College.
"For students of color, having a successful role model in front of you is a powerful thing, and Walter took that role very seriously," said Munawar, a math and economics double major from Bangladesh.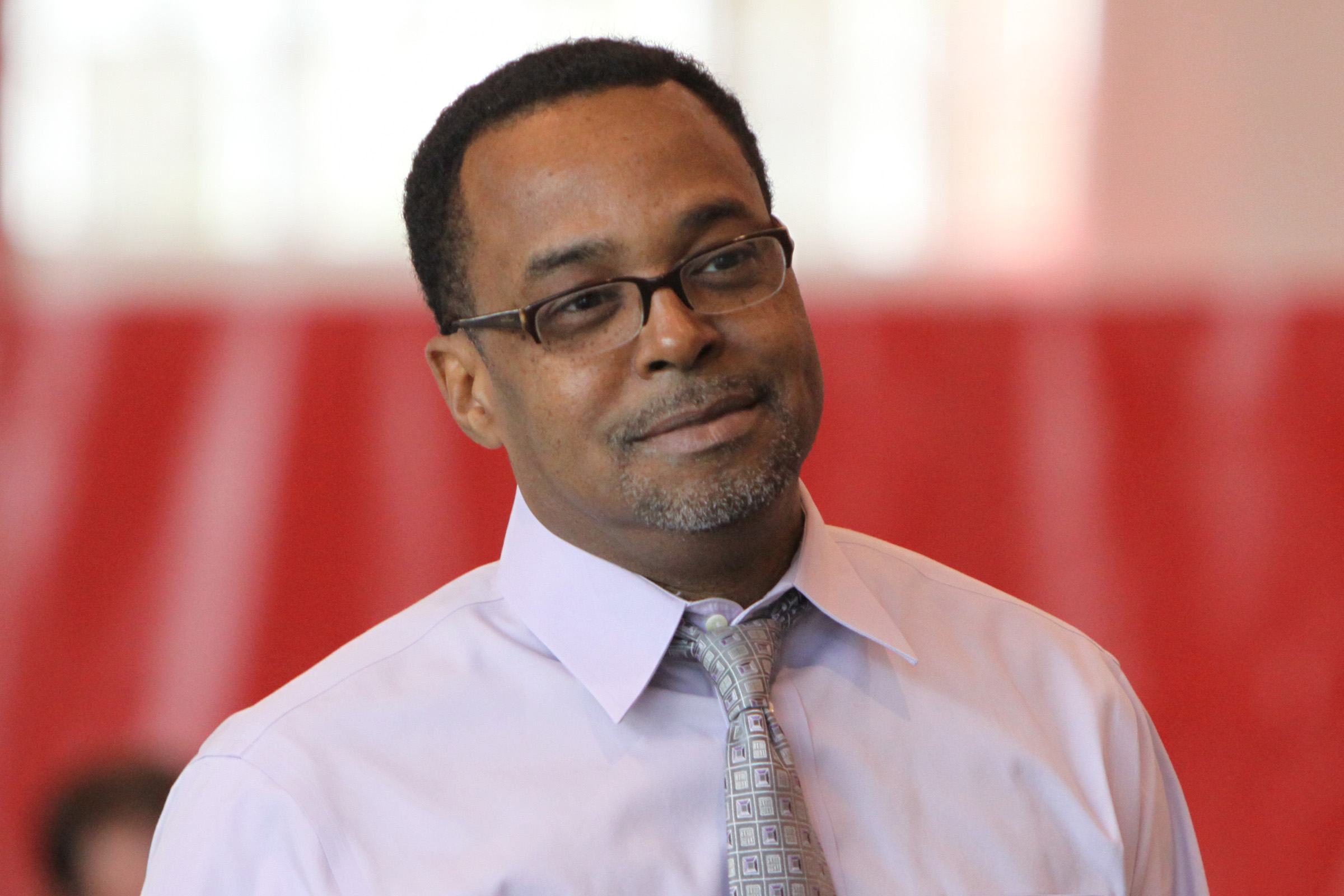 "He counseled us, guided us, and taught us how to be good men. He gave us a living and tangible example of how to live your life as a good, honorable man who faced the same challenges (as a person of color) that lay ahead of us," said Munawar, now president of Amwins Specialty Casualty Solutions. "Those lessons continue to impact us today."
Blake was committed to helping Wabash promote and realize a diverse student population. In 2003, the Indiana Association of College Admission Counseling (IACAC) recognized his work and awarded him with the Leticia Campodonico Award. This honor is presented to an individual from the college admissions profession who has encouraged and supported underrepresented and underserved students in their transition from high school to college.
"The true gateway to Wabash for me was Walter Blake," said Henry, a political science major from Detroit, Michigan, who was recruited by Blake during his first year at the College.
"Walter was very engaging, candid, and open to explaining the advantages of going to a small liberal arts college," said Henry, vice president and deputy general counsel at J.M. Huber Corporation.
Butler's experience also reflected Walter's student-focused approach.
"Wabash showed up with that personal touch that no other school provided, and Walter was at the helm of that," said Butler, a psychology major from Indianapolis, Indiana, who currently serves as senior vice president of marketing and business at Amwins Specialty Casualty Solutions.
Blake still maintains close relationships with many alumni, like Weems.
"I met Walter my senior year," said Weems, an English major from Hammond, Indiana, now executive vice president, enterprise risk management and chief ethics and compliance officer at Eli Lilly and Company.
"I was always inspired by his thoughtfulness and dedication to diversity," he said. "When I first started at Wabash, there were perhaps eight Black students. As I came back and visited campus over the years since graduation, I saw the numbers of students of color grow as a result of Walter's leadership."
As a way to celebrate Blake's many contributions to the College from 1990-2016, these alumni have taken a giant step for future Wabash students and established an endowed scholarship in his honor.
The Walter A. Blake Scholarship provides support for diverse students with demonstrated financial need. Recipients will demonstrate promise for academic success at Wabash and show leadership qualities and community involvement during their high school years, which is expected to continue when enrolled at Wabash.
The first Walter Blake Scholarship was awarded during the 2022-23 academic year to Willard "Willie" Gupton '23, a Hispanic studies major and Black studies and economics minor from Indianapolis.
"I want the donors to know that their generosity does a lot of good for society because students like me genuinely want to make our world and our communities better places one day," Gupton said. "Wabash is my way of starting that journey to positively impact my community."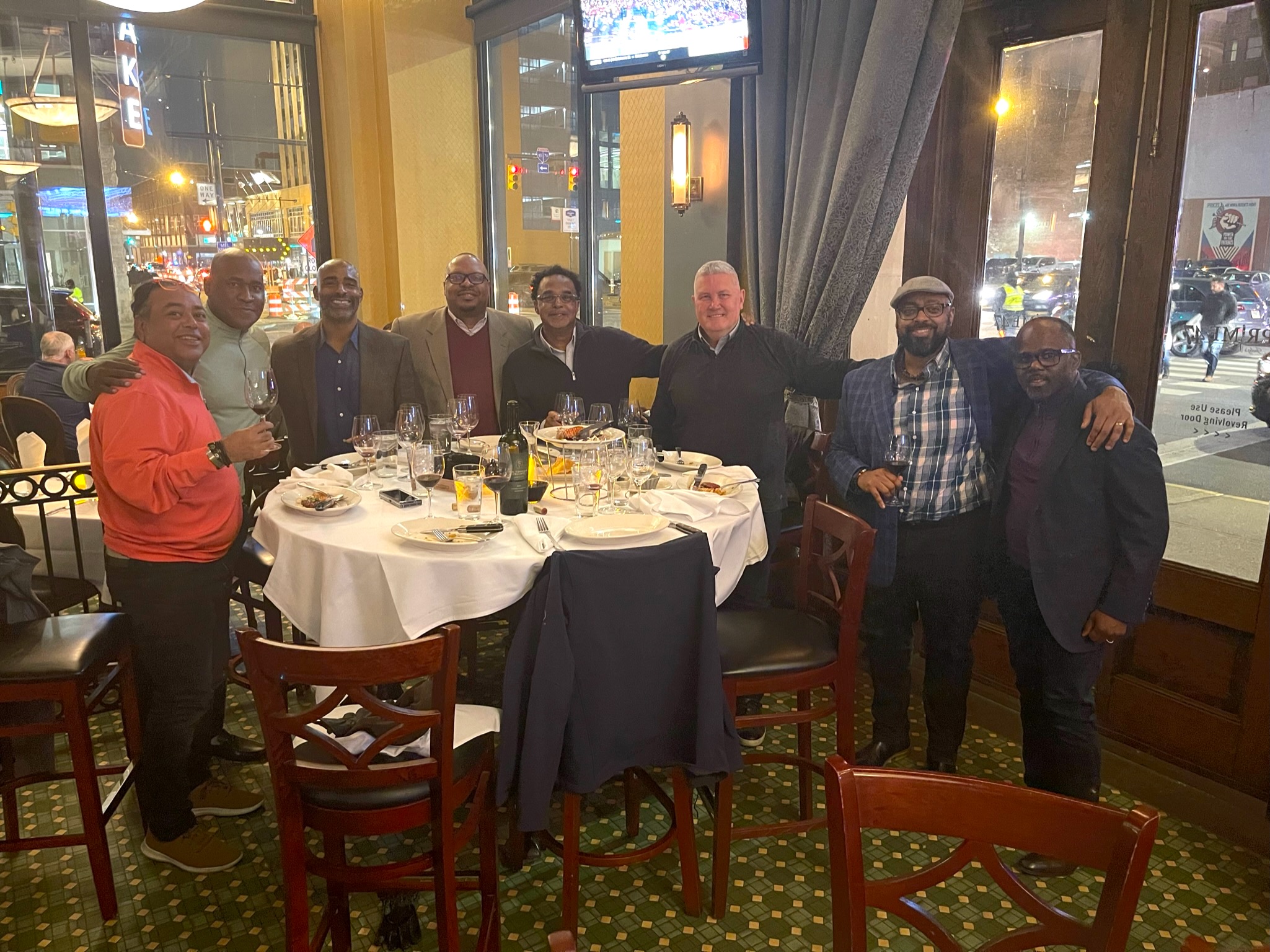 "Our hope is that this scholarship not only honors someone who was a force in driving high-quality and increasingly diverse students to Wabash, but also gives future generations of students a chance to attend the College who may otherwise not have the opportunity," Weems said. "We hope these students will appreciate and follow Walter's legacy of being community-minded. We want them to be actively engaged as students and alumni."
The goal is for the Walter A. Blake Scholarship to support a full-tuition scholarship for at least one student through graduation. So far, about one-third of the goal has been reached.
The core leadership group — Ali, Butler, Henry, and Weems — are offering a dollar-for-dollar matching opportunity for the next $100,000 in new gifts and commitments to the fund made in 2023. This scholarship program will be evergreen with the goal of growing the endowment to levels capable of supporting one new student each year.
Henry said he hopes the scholarship will not only serve to reconnect people to Blake and to the College, but to also unify these alumni and friends around a common goal of supporting future Wabash Men.
"I go back to an old Wabash tagline: It won't be easy, but it will be worth it," Henry said. "We understand in these turbulent economic times, that it won't be easy to give back, but it will be worth it. It'll be worth it to the students, their families, and future generations who benefit from the opportunities enabled by the scholarship. It'll be worth it to our alumni who reconnect with others, and with the mission of the College that has given us the capacity and capability to do so much."
For additional information on the Walter A. Blake Scholarship, please contact the Wabash Advancement Office at giving@wabash.edu or 877-743-4545. To participate in the dollar-for-dollar matching opportunity, visit www.wabash.edu/give/?allocation=422 to make a one-time or multi-year commitment to the Blake Scholarship.